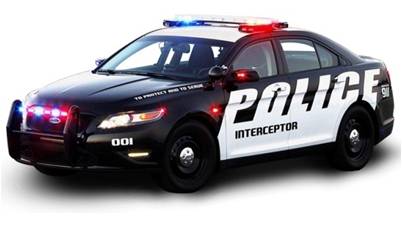 Public Safety
Public Service agents, our front-line defense against corrupt societal elements, rely heavily on the use of video and audio capture, communications with HQ for dispatch and PC's for incident reporting. Their mobile offices are cramped with not only their common tools of trade, but also computer and video equipment.
ROC replaces the "general-use" technologies offered by competitors with a single-piece all inclusive system with integrated PC and video functionality that not only improves operational efficiencies of the patrol officer by also reduces overall support costs.

Large electronics manufacturers such as Panasonic and Motorola, while certainly capable of introducing sophisticated, highly-integrated state-of-the-art systems to the public safety market, have business models that dictate a much wider focus than just public safety. As a result, their product offerings are more generic in nature and not fully suited for the specific needs found in law enforcement.

"The Future of Public Safety Technology"

ROC and spent several years refining products for the rugged market and have taken that talent and created, from scratch, a mission-specific patrol vehicle computing platform unlike any on the market today. This system includes:
The officer's computer with biometric secured Windows Vista platform.
Integrated Video Capture system via a separate Linux based platform
Active cooling system with thermal management
Multiple wireless communications with integral RF antennas
Global positioning system
Rechargeable Lithium-Ion short-run back-up battery
Ignition sensing filtered power supply with battery charge guard.
This complete comprehensive system is self contained in a physically secure, rugged, single display housing that is the size of just the display unit on some competing multiple piece systems. The concepts, architecture, design and implementation, are backed by 18 patent-pending claims.

The benefits of having a completely integrated system in one single enclosure are numerous:
Installation is vastly simplified;
Interconnect cables between the various boxes, usually a main point of failure in multiple piece systems are eliminated;
Serviceability is so simplified that the need to have additional patrol cars (about 10%) to cover down time and servicing and maintenance of the electronics is virtually eliminated due to the fact that the entire system can be replaced in less than 10 minutes;
System maintenance is greatly simplified as the compatibility between the various elements is inherent;
The space requirements within an already cramped patrol vehicle are greatly reduced;
Airbag safety, a significant concern with laptops, is greatly enhanced as the complete system is centrally mounted between the driver and passenger airbag zones, with the top of the unit even with the top surface of the dashboard to keep the officers eyes up on the road instead of looking down;
Integration of the computer with a computer-based digital video capture subsystem in a single enclosure but as a totally separate, independent intelligent peripheral system allows the officer to integrate screen shots and video clips into the police reporting process.
Initial costs, including installation, integration and debug are significantly reduced;
The total cost of ownership, with all factors considered, is therefore greatly reduced.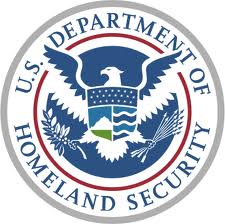 Homeland Security
Border Patrol, FEMA, Coast Guard, and other Federal agencies tasked with our safety and national security are all prime markets that have expressed interest in our products. The ability to capture and view live real-time video during performance of duties is critical for ensuring accurate reporting of incidents for the protection of officers and suspected criminals as well.

With the ability to tie into other video surveillance systems and to share their video (live) with other officers in emergency situations, performance is enhanced, safety is enhanced and documentation is secured for later retrieval and use as appropriate. We honor our public safety agents by providing them with equipment that truly is their partner in the field.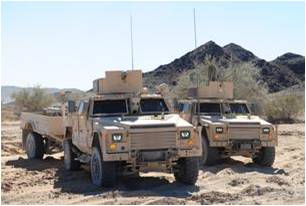 Military
When you think of situations requiring rugged mobile devices, the military has to come to mind. The confrontation in Iraq would have been much different without the vast network of mobile computers exchanging critical information related to enemy and friendly positions. The effectiveness of the entire operation hinged on the ability to coordinate attacks against enemy forces, accomplished through the use of rugged mobile computers mounted in vehicles, infantry, aircraft and other support equipment.
Rugged mobile computers are also being deployed in areas that extend beyond just armed encounters. In the continuing effort to reduce overall military personnel, tablets and other rugged computers are being used in a variety of related support operations. Aircraft maintenance technicians, depot and logistics personnel, field training operations, and other groups are being equipped with mobile computers to achieve greater efficiencies in general operations.
With the growing commitment to increase overall communications capabilities and effectiveness throughout the military and other government agencies, tablets, like the Enduro are being deployed in a growing number of daily operations and are achieving great results.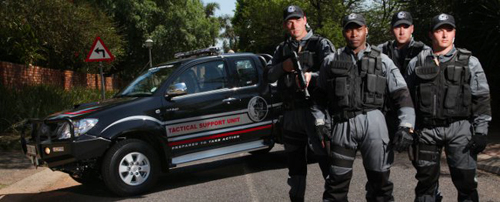 Other Commercial Applications
Today's commercial environments are adopting video technology at an increasing rate. The ability to monitor, record, communicate, and access to internet applications is critical to effective operations.
ROC has identified a range of applications where our revolutionary technology can be deployed to enhance the commercial applications including:
Marine - where offshore fishing operators can integrate all the required technology into a single device, depth and fish finders, navigation mapping, video that automatically records those record catches, through the use of our single device.
Transportation - has for several years been expanding its ability to monitor and record the operations on the road and during deliveries. Buses, trains, airplanes, any multi-passenger vehicles can now integrate multiple video and internet access in one device for security and communications.
Private security - Like Law enforcement would greatly benefit from a low cost solution that would allow for the real-time video monitoring during a variety of surveillance and response activities.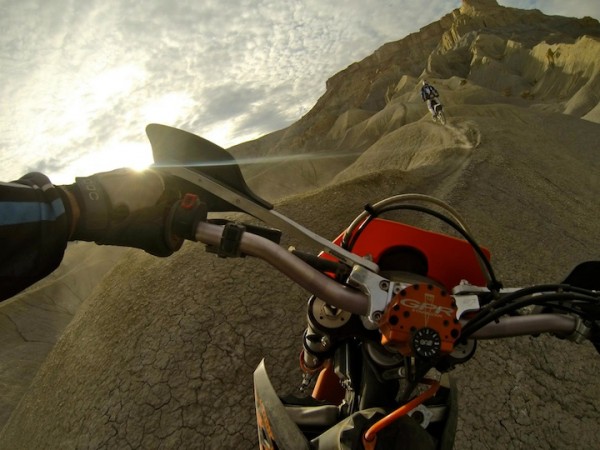 Consumer Markets
We have seen the explosion of the GoPro in consumer and other commercial activities. With the new Body video capture system, ROC has tapped into the next generation of mobile video capture. With WiFi, 4G LTE, GPS, high def camera, tons of storage, extended battery life, rugged enclosure, the opportunities to tap into the growing markets for any field activities. The Body worn Video Capture System and easily fulfill a wide range of needs in these growing markets. It is like a smartphone on steroids for video capture with expanded storage and high def camera, Android operating system allows for anything from phone calls to streaming video to cloud access and running all the favorite apps, from a single rugged portable belt worn device with detachable remote camera. Just think of the possibilities from recreation to business applications.
---