ROC
"The Future of Public Safety Technology"

Driven by the desire to be the best means going beyond just producing a reliable product, it means being reliable at everything we do.
Who We Are
Rugged Outdoor Computing was started in April 2001 to fill a niche in the ruggedized Tablet PC markets. Like Microsoft, we saw, that the mobile community was rapidly expanding and would require a full Windows based hardware device that was mobile, not just portable like a clamshell notebook. Simultaneously, numerous commercial grade models began to appear. Lightweight and designed for indoor office environments, they are mainly for the corridor warriors.
As the markets evolved, we began to see applications expanding into several industrial markets. The most interesting market and the one most in need of "special" rugged solutions was the law enforcement market. Cramp operating conditions, requiring the most fully functional capabilities, this market represented the greatest opportunity for our design excellence to shine. With our roots embedded in the Tablet, we found that our expertise would be well received by those most in need of a single unit, fully integrated solution.
To satisfy this rapidly expanding market, ROC assembled a management group that has over 40 years of direct market experience in design, sales and manufacturing, possessing the character, talent and passion to be the best. Using our collective experience, we set out to design our products to be "best in class", and by controlling all aspects of design and assembly, we are able to deliver durable and reliable products today and into the future.
We seized the opportunities that we saw in the law enforcement market and committed our resources to fulfilling those needs by creating a system that is unlike any other on the market today. Six generations of product innovations later, we have reached a level of product development that satisfies all identifiable requirements for the field officer's technology processing needs. As you will see in our product descriptions, the latest release from our highly specialized laboratory is a system that captures the essence of law enforcement vehicle computing.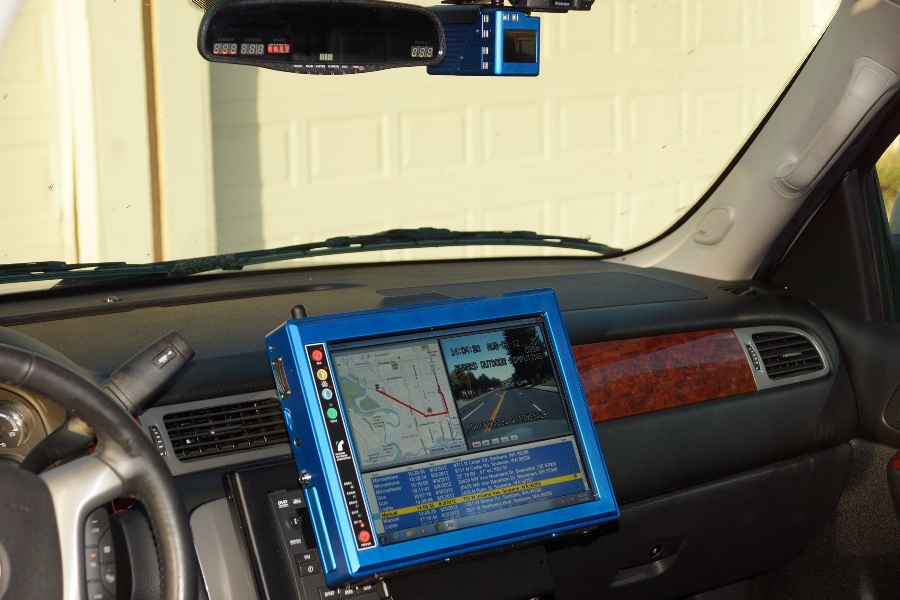 What We Do
Rugged Outdoor Computing is a provider of highly reliable rugged outdoor Fixed Vehicle Computers specifically designed for the law enforcement's highly specialized market. We have incorporated the best components and design technology to ensure that our products will work when you need them to work. That's reliability, and that is what we deliver.
Our products are designed completely from scratch by our own internal development staff, singularly focused on this market, under the strictest rules to ensure reliability. Housed in custom machined T7075 aircraft grade aluminum, we have developed a system that allows us to vary configurations with relative ease to accommodate the varied requirements in applications. Our FVC products provide the best in thermal performance, while maintaining very high ruggedization standards.
As part of being the best, we provide solutions, not just products. We offer multi-processor systems with integrated wireless and a variety of features, in a single enclosure, that provide seamless support for our product. Knowing that space is always an issue with mobile computing, our systems are the most compact and easy to use on the market.
Our sales and customer support staff are trained to deliver exceptional service to our clients and partners. We want to ensure that when you need us, we will deliver. Our highly qualified management staff, knows how to deliver, not only our quality products, but pre and post sale support to assist our users to get what they need.
Since we completely design every product we sell, with our own internal staff, we KNOW our products. Technical support issues are confined to us, no Asian conglomerates, no fly by night contract design groups, just us. Response times are greatly improved, integration issues and hardware conflicts just a phone call away. We take responsibility for the performance of our products and the well-being of our clients.
We deliver reliability in everything we do. That's What We Do.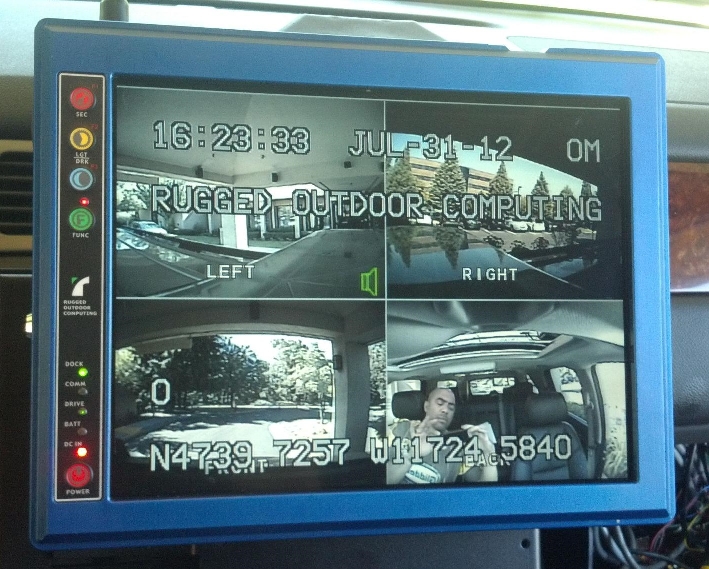 Why We Are
Everything we do has just one purpose. To assist in our customers' success. It's not just about selling product, it's about selling ROC. It's the people that make the difference. Quality products are a requirement to just enter the game, so when you hear others talk about how rugged their products are, talk to them about how reliable their products are. Electronics in rugged devices are extremely stressed, without the proper design for cooling, power management and electronic components, even a very rugged unit will fail.
We all understand that field failure is costly. Downtime, even for short periods of time can cost more than the hardware. It is important that repair turn around be timely and accurate in order to minimize this costly situation. ROC, with it's highly technical staff and complete product knowledge will ensure that your repairs and return are completed as timely as possible. If not, we offer product loaner services to cover any period of extended delay in repairs.
While we won't always be the least expensive solution, you can be assured that value will always be the greatest, and extends beyond just product value. The value that comes from having a relationship with a supplier possessing world class customer service and technical support is equally important. We exist, not just to deliver reliable products, but to become our customers valued partners. That is Why We Are.